Functional Communications partners with the top manufacturers in the high-end audio-video design business to bring your system to life.
Wide speaker selection to meet your audio branding needs:
Klipsch®
Bose®
JBL®
Atlas®
Best-in-class video equipment:
LG®
Viewsonic®
Sharp®
Hitachi®
Best of all, because Functional Communications is the leading regional provider and volume dealer of commercial sound and video systems, we offer a full range of high-performance components at affordable prices. Part of our consultative approach to engineering your system involves careful identification of your needs, goals, decor, and budget in addition to many other factors. The examples in this listing are representative of just a few of our product offerings; the right system for your business may be comprised of any number of top-quality brands, models, and styles.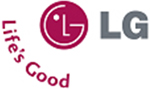 Request More Information:
ROCHESTER, NY
100 Victor Heights Parkway
Victor, NY 14564-8934
585.924.3520
585.924.3652 fax
SYRACUSE, NY
Corporate HQ
5900 South Salina St.
Syracuse, NY 13205-3326
315.469.7711
315.469.8842 fax
ALBANY, NY
23 Krey Boulevard
Rensselaer, NY 12144-9681
518.286.1061
518.286.1065 fax

Providing all of MOOD's global services, we can offer your business exclusive professional applications at the local level.