Mood Media, Functional Communications, AV, Audio Visual, Audio Visual Installation, Sound Masking, White Noise, Video Conferencing, Business Music. We offer a variety of Audio-Video Integration Control Systems for all your commercial audio-video needs in the Upstate NY Area. Because we are also a Mood franchise we can provide all of Mood's global services and offer your business exclusive professional applications at the local level.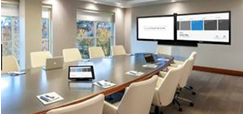 Creston
Crestron is the de facto standard for AV system control and infrastructure.
Touch screen and digital media solutions with ideal user interface for controlling all the technology in your boardroom, classroom, courtroom, or command center.
Control audio, video, lighting, shades, HVAC, security, and other systems. Crestron touch screens are fully customizable with easy to use controls and icons.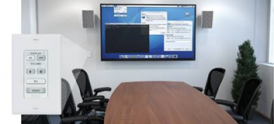 Extron®
Standardized and simple one-touch functionality that provides a complete system solution
Switchers, speakers, wall plates, and cables designed to simplify installation and operation of presentation systems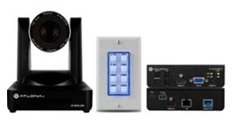 Atlona®
Leading provider of products to the professional audio/visual industry
Professional components including computer/video interfaces, AV system components, video scalers, AV matrix switchers, video conference bundles, and much more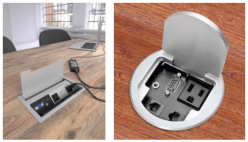 FSR®
Multi media floor & table boxes, perfect for any room needing audio & video presentation control
Low profile design keeps desk & floor area functional when connections are not in use
Request More Information:
ROCHESTER, NY
100 Victor Heights Parkway
Victor, NY 14564-8934
585.924.3520
585.924.3652 fax
SYRACUSE, NY
Corporate HQ
5900 South Salina St.
Syracuse, NY 13205-3326
315.469.7711
315.469.8842 fax
ALBANY, NY
23 Krey Boulevard
Rensselaer, NY 12144-9681
518.286.1061
518.286.1065 fax

Providing all of MOOD's global services, we can offer your business exclusive professional applications at the local level.