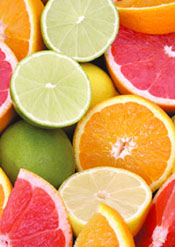 ScentAir is the market leader of in-store scent delivery solutions for brands and retailers. Our scents help enhance environments, identify brands and create memorable experiences.
Create a lasting emotional connection with your client
Hundreds of compelling and non-allergenic scent options and multiple delivery methods
Comprehensive sensory branding includes scent, sound and sight
Industries using this product include:
Hospitality
Restaurant
Retail
Retail Financial
Medical
Assisted Living/Senior Living
Fitness Facilities
Multi-tenant Office Buildings
Apartment Complexes
Veterinary Clinics/Hospitals
Request More Information:
ROCHESTER, NY
100 Victor Heights Parkway
Victor, NY 14564-8934
585.924.3520
585.924.3652 fax
SYRACUSE, NY
Corporate HQ
5900 South Salina St.
Syracuse, NY 13205-3326
315.469.7711
315.469.8842 fax
ALBANY, NY
23 Krey Boulevard
Rensselaer, NY 12144-9681
518.286.1061
518.286.1065 fax

Providing all of MOOD's global services, we can offer your business exclusive professional applications at the local level.