If you're looking for a creative way to boost sales and enhance your level of service, Voice In Store is the answer. It's in-store audio advertising at its best — at the point of sale!
Voice In Store/On Site Solutions
Mood's Voice In Store and On Site advertising solutions provide an opportunity to speak directly to visiting customers and put your brand voice to work. Blended seamlessly with the right music, your on site and in store marketing messages will inform your customers, support your promotions and help you sell more.
Welcome shoppers and guests and point them in the right direction
Promote new products and services
Complement other advertising and signage
Offer helpful advice or highlight community service programs
Educate employees before, during and after hours
Create your own branded "radio station"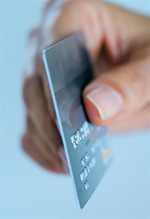 Message Production
All in store and on site messaging productions are completely customized to your specific needs. Production rotations, ad intervals, scheduling and content will vary, depending on your particular goals, strategy and application. In store and on site advertising productions typically require bundled music service. Learn more about our music solutions.
Dynamic Scheduling and Delivery
Our in store and on site messages can be played overhead using your existing speakers. Don't have a sound system yet? No problem. As the world's largest business sound systems provider, Mood has a solution for you. Visit our Mood Sound site to learn more about our sound solutions. Our delivery systems offer dynamic and flexible ad scheduling and dayparting capabilities, helping you build a more targeted and strategic on premise audio advertising campaign. Learn more about controlling your music and messaging online.
Industry Catalog Productions
Not sure how to write an in-store message? Mood provides a vast library of content to help you create your on premise message productions. This content is organized into industry categories that fit business types like auto dealerships, quick-service restaurants, convenience stores, etc. Choose from thousands of pre-produced on premise marketing messages and simply drop in your business name or basic information — and your message script is ready-made. These spots match the right voice with each vertical and include music to create highly effective and professional marketing messages.
Get some ideas on your next message ad production, visit us.moodmedia.com.
Request More Information:
ROCHESTER, NY
100 Victor Heights Parkway
Victor, NY 14564-8934
585.924.3520
585.924.3652 fax
SYRACUSE, NY
Corporate HQ
5900 South Salina St.
Syracuse, NY 13205-3326
315.469.7711
315.469.8842 fax
ALBANY, NY
23 Krey Boulevard
Rensselaer, NY 12144-9681
518.286.1061
518.286.1065 fax

Providing all of MOOD's global services, we can offer your business exclusive professional applications at the local level.