What does your business sound like?
Are you looking for background music sound systems for your commercial space in Syracuse, Rochester or Albany NY areas?
Create a compelling experience in your business which helps your clients and employees identify with your brand.
As the industry leader, Mood Media provides programming options for background and foreground applications – across all markets and demographics. We have a music library with over 2,000,000 titles – but will only use titles from the right genres, energy levels and 'feel' to match your objectives. We also deliver peace of mind with lyric screening, and covering licensing fees to ASCAP, BMI and SESAC.
Programs
More than 150 core business music programs. Find the one that's perfect for your background or foreground music experience.
Elements
The custom music solution that puts you in control and delivers a signature sound.
Mood Mix
Our StreamingPlus™ solution only requires a broadband internet connection, but offers online access and control of licensed music to create your own soundtrack on-the-fly.
Visit us.moodmedia.com for program samples including music, sample artists and demographic targets.
Delivery
Different businesses have different needs. That's why we deliver our music programs in a variety of ways. Our Encompass solutions are designed to meet a variety of technology needs and price points. Speak with your local Mood representative about the right solution (or solutions) for you.

IP/ Network
The ProfusionIS device utilizes solid-state flash memory updated regularly over IP. This is a perfect music and messaging solution for clients with one location or 1,000! If you have access to a high-speed internet connection, the new ProfusionIS can offer your business great new options such as message upload, dayparting (scheduling), and song or artist blocking at an affordable price.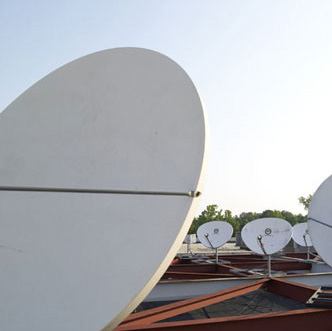 Satellite
The Encompass SR is our primary satellite music delivery solution, providing the industry's largest number of programs and amazing flexibility and control. This delivery option allows for more flexibility for our clients, with features such as web-based dayparting of Music and Voice elements, signal loss protection and an easy-to-read front panel display.

On Premise
The Profusion device is also available in an on-premise version, requiring no Internet connection or satellite antenna – but delivering your brand consistently with no interruptions. This is an ideal solution for clients with limited or no bandwidth, no clear satellite signal reception, or no roof access (i.e. retail mall client). The Profusion On Premise device includes many of the same programming features as the IP and Satellite delivery methods.

Request More Information:
ROCHESTER, NY
100 Victor Heights Parkway
Victor, NY 14564-8934
585.924.3520
585.924.3652 fax
SYRACUSE, NY
Corporate HQ
5900 South Salina St.
Syracuse, NY 13205-3326
315.469.7711
315.469.8842 fax
ALBANY, NY
23 Krey Boulevard
Rensselaer, NY 12144-9681
518.286.1061
518.286.1065 fax

Providing all of MOOD's global services, we can offer your business exclusive professional applications at the local level.