Every business deserves the benefit of great sound. That's why each of our sound system clients receive a customized sound system design and installation from our expert team — at surprisingly affordable prices.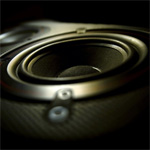 Our professional commercial sound systems and background music sound systems deliver the full power, emotion and energy of any music program you choose — from relaxing and intimate to high-energy and cutting-edge. Trust the audio branding experts to design the perfect commercial sound system for your needs.
Our commitment to providing professional sound system consultation and analysis, quality products such as Bose® and Klipsch®, and attentive workmanship is the reason we're the leading provider of commercial sound systems in upstate New York .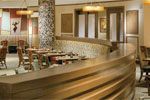 The Experience
Think about the last time you were enjoying dinner and got sidetracked by a crackling, popping restaurant sound system…or went shopping and became distracted by music that faded in and out. Your customers are just as perceptive — they'll definitely notice your business's audio branding, especially if their experience is interrupted by an inadequate sound system.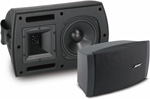 Quality
Everything about your business speaks to your brand image and impacts your customer experience. Everything. And nothing speaks greater volumes than the quality of your business sound system.
Maintaining offices in Syracuse, Rochester and Albany allows us to design and install sounds systems across Upstate NY, specializing in the following:
General Commercial Sound Systems
Restaurant Sound Systems
Retail Sound Systems
Casino Audio Systems
Large & Small Worship & Church Sound Systems
Audio Solutions for Sports Facilities
Meeting Room Sound Solutions
Auditorium Sound Systems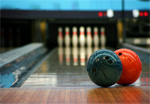 Learn more about some of the quality sound products we use in our custom sound systems for business:
Contact us with any questions about our full range of high-end commercial sound products or how we can design and install a custom commercial audio system specifically designed around your business needs.
Request More Information:
ROCHESTER, NY
100 Victor Heights Parkway
Victor, NY 14564-8934
585.924.3520
585.924.3652 fax
SYRACUSE, NY
Corporate HQ
5900 South Salina St.
Syracuse, NY 13205-3326
315.469.7711
315.469.8842 fax
ALBANY, NY
23 Krey Boulevard
Rensselaer, NY 12144-9681
518.286.1061
518.286.1065 fax

Providing all of MOOD's global services, we can offer your business exclusive professional applications at the local level.