Voice On Hold/Music On Hold
Mood's on-hold marketing solutions are proven to help our clients sell more, reduce hang-ups and operate more efficiently — all while reinforcing a strong and consistent brand and customer experience.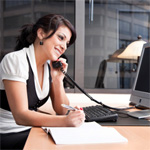 Custom On-Hold Messaging
Create on-hold messages that are custom-tailored to your business. Based on the information you've provided about your business and your on-hold marketing objectives, our professional copywriters will write the messages and submit them for your approval. Or, you can choose to write on-hold advertising messages yourself with creative support that's second to none. Not sure where to start? Download this whitepaper: "On Hold Message Topics that Help Your Business Stand Out."

Industry Catalog Productions
Short on time and at a loss for what to say? Mood provides a vast library of content to help you create your on-hold message productions. This content is organized into industry categories that fit particular business types like restaurants, hotels, medical offices, etc. Choose from thousands of pre-produced on-hold marketing messages and simply drop in your business name or basic information — and your message script is ready-made. These spots match the right voice with each vertical and include sound effects and music to create a highly effective and professional marketing message.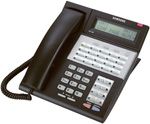 Your Callers Are Listening. Every Second Counts!®
Compatibility — Mood is equipped to work with virtually all phones and phone systems. Most clients receive their messages via a small Digital Message Repeater; however, we can also deliver your messages via telephone download, satellite or broadband.
Timing Is Everything — A typical on-hold messaging production includes 4 — 6 short messages separated by 15 — 30 seconds of music that's appropriate for your branded customer experience.
Change Happens — Every business changes from time to time, some more than others. Even if your business doesn't change frequently, the messages you want to share with your clients can change. Depending on their specific goals, most Mood clients choose to update their messages monthly, quarterly or twice a year. We can help you choose the update strategy that works best for you.
Cost Is Relative — Instead of adopting a one-size-fits-all pricing structure like many of our competitors, Mood takes the time to learn about your business so that we can provide you with the best product at the best price. With more than 80,000 clients, we realize that no two businesses are the same. All of our packages are available at a low monthly investment that represents a fraction of what most small businesses spend on phone book, directory page ads and other marketing. Contact us today, and we'll provide you with a quote after taking just a few quick moments to get to know you.
Building your on-hold message production is easy! Clients can choose to receive custom or industry-specific catalog content, or any combination of both.
Whether you have one location or 1,000, your business has a brand voice all its own. With professionally produced on-hold and in-store messages that speak directly to your customers, we'll make sure your voice is heard.
Chances are, you have a significant number of people calling your business. And that's a good thing — after all, you spend a lot of time, money and effort to capture customers' attention. But if you have to put them on hold, what do they hear? Your on-hold customers make up your most attentive audience. Mood Voice On Hold makes it easy to create a positive on-hold experience for your customers — retaining callers and reducing hang-ups.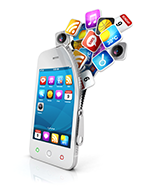 Get some ideas on your next message ad production, visit Mood Voice Messaging Solutions.
Request More Information:
ROCHESTER, NY
100 Victor Heights Parkway
Victor, NY 14564-8934
585.924.3520
585.924.3652 fax
SYRACUSE, NY
Corporate HQ
5900 South Salina St.
Syracuse, NY 13205-3326
315.469.7711
315.469.8842 fax
ALBANY, NY
23 Krey Boulevard
Rensselaer, NY 12144-9681
518.286.1061
518.286.1065 fax

Providing all of MOOD's global services, we can offer your business exclusive professional applications at the local level.