FCC:Business Music Solutions
UNIQUE MUSIC FOR YOUR BUSINESS
Manage your music with Harmony – the mobile-friendly Brand Experience Platform.
Harmony provides flexibility and countless programming options using reliable and versatile music for business technology.
Multiple programming options, simple scheduling
Intuitive web-based app and mobile-friendly access
All music fully-licensed for business use
No ads or interruptions
Maximum reliability, seamless playback
YOUR BRAND SOUND EXPERIENCE. IN YOUR HANDS
System evaluation and design
Integrated control systems, DSP audio systems
High-definition video systems, Crestron and conference room AV
Stage lighting and control systems
Best-in-class equipment, cabling, rack fabrication and engineering
Custom system programming
Retail, hospitality, corporate facilities, healthcare, sports & concert venues, government installations and educational institutions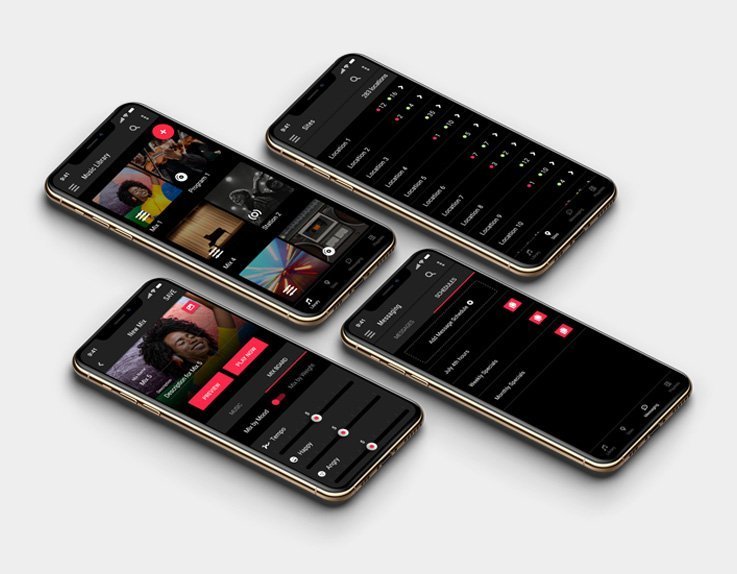 Mixes. Choose from hundreds of micro genres and create your own branded mixes from the world's largest library of fully-licensed music. Fine-tune the sound by tempo and mood using intuitive controls. Ideal for those who want to fully curate their sound.
Stations. Use the search function to find "seed" tracks that offer the sound you're looking for, and our Virtual Music Design technology will build the perfect soundtrack for your business.
Programs. Programs is a simple place to get started with 150+ professionally-curated playlists that are regularly updated.
Harmony allows Custom music programs created by our professional Music Designers. Each playlist is unique sound your customers will never have heard.
You'll be partnered with a your own dedicated Music Designer to help you collaborate, develop and update your soundtrack. The result is an audible reflection of your brand for an memorable Customer Experience.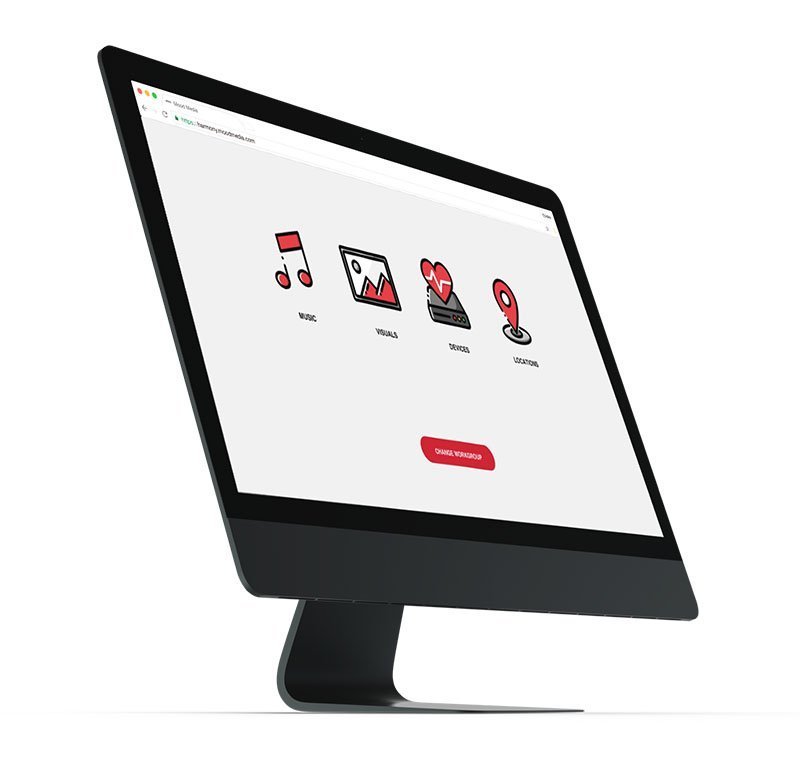 EFFORTLESS WEB-BASED CONTENT MANAGEMENT
Manage your music for each of your locations with our robust and secure web-based software. The Harmony Brand Experience platform offers a captivating mobile-friendly interface, so you can control your groove while you're on the go.
SCHEDULE SIMPLY WITH PLAYLISTS
Easily schedule your Mixes, Stations and Programs by adding them to your Playlists. Schedule countless playlists for different days and times of day. 
All music provided by Harmony is fully licensed for business use – no extra fees, no worries, no problems. We've got you covered.
ENHANCE YOUR EXPERIENCE WITH THE HARMONY PLAYER
Deliver your Music, Messaging and Digital Signage with the MOOD Harmony Player– Mood Media's most innovative, versatile and reliable audiovisual device
Maximum reliability – content continues in the event of internet disruption
Simple plug-and-play installation
WiFi compatible
Store up to 256 GB of content
Energy and bandwidth efficient
Easily monitor all Harmony Players on your network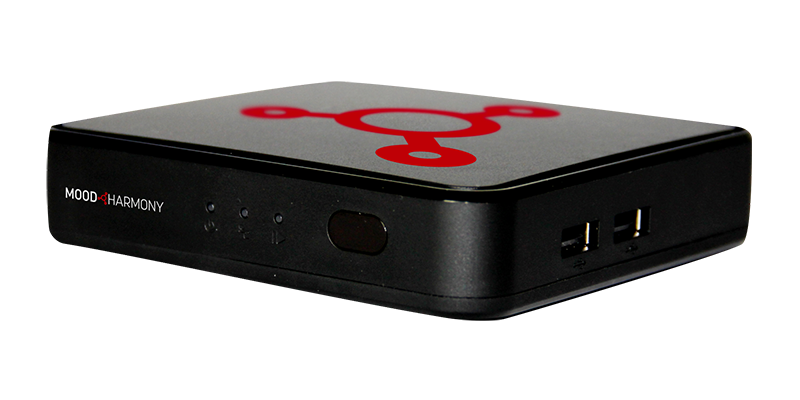 If you're offline, you don't need to be in silence.
While the internet delivers streaming music, not every business has this ability. We offer different platforms for various needs, such as DVD-based players and satellite music devices. Mood Media has flexible, reliable and innovative platforms that are designed for all business needs and types.
ELEVATE YOUR BRAND EXPERIENCE WITH HARMONY
Contact us today to learn more.