Our designs provide exceptional wireless AV quality in the most demanding environments. Whether you need a wireless audio or video element for a boardroom, a conference room, or an auditorium – our designs offer configuration flexibility and freedom.
We offer wireless audio video equipment from a variety of brands to provide your complete audio video system design.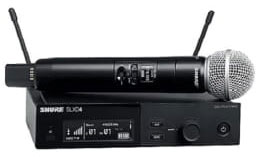 Shure®
Move with the total freedom of a wireless microphone system without losing the superior sound quality
Premier wireless technology for entry level, rugged use, corporate venue, performance level, musicians, and easy install
Wired and wireless digital microphone systems
Digital wireless frequencies
Industry leading digital rechargeable wireless microphone systems
Premium conferencing audio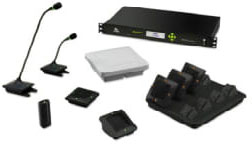 Yamaha®
Hear every word
Microphones that operate cleanly even when in direct contact with all wireless electronic devices
Multiple wireless microphone styles; gooseneck, tabletop, wearable
Rechargeable wireless microphones
Intelligent Performance, Simplified Setup & Operation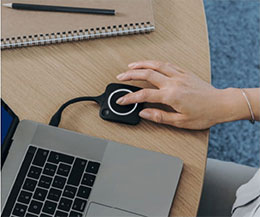 Barco Clickshare
Wireless video conferencing
Wireless video presentation
Simply connect the USB dongle to any device and begin conferencing
Link up and share content with remote meeting participants in a matter of seconds
For any sized room; Huddle, Conference, Board, Training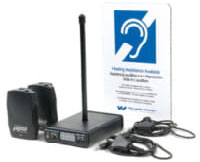 Williams Sound®
Legendary provider of hearing assisted listening devices
Products for house of worship, the classroom, at work, on the phone, or other public venues
Designed to help individuals needing hearing assistance or language interpretation, overcome background noise, reverberation and distance from the sound source

Listen Technology®
Assistive listening.  Every venue has different acoustics.  Installed hearing assistive systems make it easy for small or large venues to provide great listening experiences.
Everything needed for assistive listening legislative compliance.
Meet the assistive listening needs for classrooms, theaters, business meetings, training sessions, and more
Give the gift of great audio to those who need assistive listening
TRANSFORM THE WAY YOUR BUSINESS WORKS
Contact us today to get started!