FCC
:
White Noise Generators
Sound Masking Benefits; Reduce noise distractions, protect speech privacy, boost productivity, improve office acoustics.
White Noise Applications; Open Office, Conference Rooms, Healthcare, Legal, Government & Military, Education, Finance, Retail, & Spas.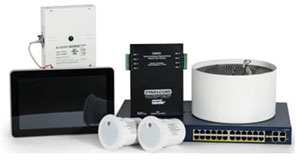 Biamp; DynaSoundPro®
Eavesdropping protection; sound masking prevents deliberate and intentional attempts to intercept private and confidential conversations
Since 1975, Dynasound has been the leading innovator in audio surveillance countermeasures
These solutions are regularly used to protect corporate intellectual property, mission‐critical conversations, and national security
DynasoundPro eavesdropping protection has been used by the United States military & corporations around the world to protect their trade secrets from unwanted eavesdroppers
Sound Masking speakers for every space — raised floor, open ceiling, ducts/windows/doors, and traditional grid ceiling applications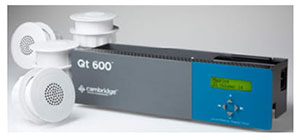 Biamp; Cambridge Sound Masking®
The industry's first direct field sound masking system provides superior uniformity and energy efficiency
Sound masking promotes speech privacy and prevents accidental listening, creating more productive workspaces that allow employees to focus on the task at hand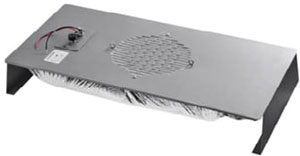 Quam®
With sound masking; use less building materials, and still achieve the same privacy of closed offices
Absorb, block, and cover noise and speech
Speaker rests in tile grid for ease of installation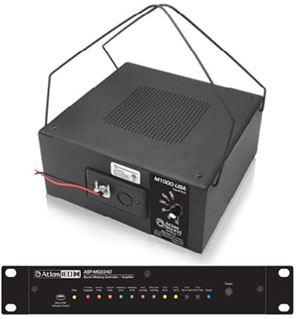 Atlas®
Comply with HIPAA standards
Provider of outstanding tone generation and zone programmable sound masking equipment
Professional‐grade pink or white noise generators incorporate true analog noise production
Analog is the highest‐quality generator as it produces "true‐random" and "non‐repeating" impulses
TRANSFORM THE WAY YOUR BUSINESS WORKS
Contact us today to get started!