Not all meetings require video conferencing. Quality audio conferencing will reduce meeting fatigue and improve productivity.
Have you ever experienced poor audio quality on a conference call? We know how to fix this—we can prevent poor audio.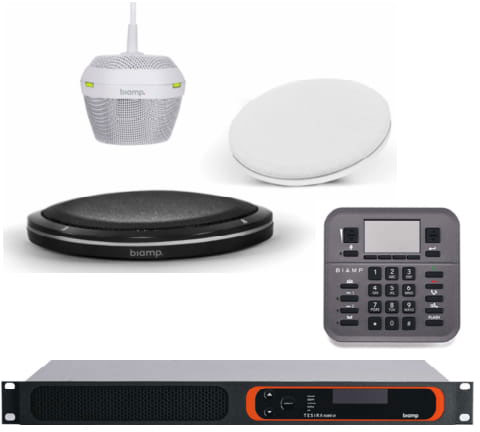 Biamp Systems®
Premium room audio teleconferencing systems
Digital Signal Processors, ceiling microphones, desktop dialers
Devio Conferencing hub for huddle rooms with built-in Bluetooth™ wireless technology to provide a cable-free solution for conferencing via mobile phone
Digital Voice tracking microphones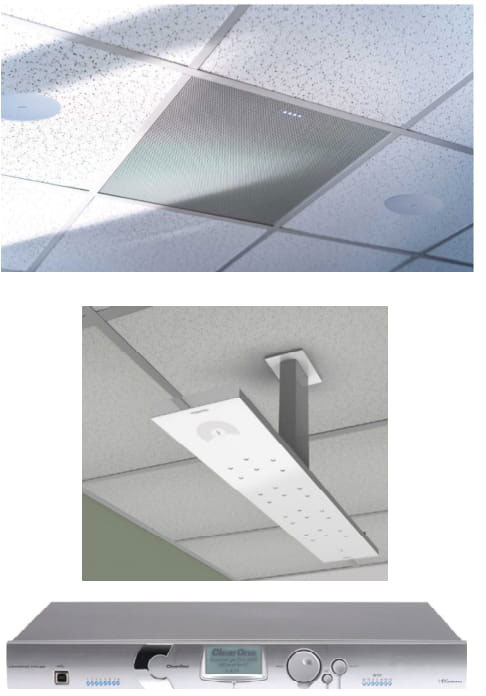 ClearOne®
The patented ceiling tile beamforming mic array, with voice lift, delivers unrivaled audio performance and deployment ease
Leading global provider of audio conferencing & teleconferencing solutions
Beamforming, feedback, and removal of feedback and ringing cancellation technologies
Achieve distortion‐free, full 360‐degree coverage of any room shape and any seating arrangement
Audio algorithms, like noise reduction, filtering, and Automatic Level Control, eliminate the need for per‐beam processing in a DSP mixer ‐ requiring fewer DSP mixer resources
Pioneer in audio conferencing technologies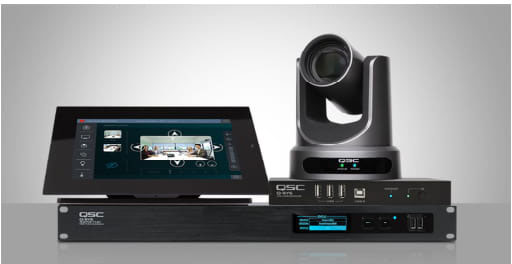 QSC®
Software‐based platform built around an open IT‐friendly ecosystem
Leverages the power of Intel processing, the robustness and mission critical reliability of a Linux operating system, and the interoperability of IEEE networking standards
IT‐centric layered approach allows QSC to easily migrate the Q‐SYS Ecosystem to other Intel platforms as they introduce new, faster chipsets, and to other off‐the‐shelf hardware
Usage of IT standard protocols makes the Q‐SYS Ecosystem adaptable for future IT functions and platforms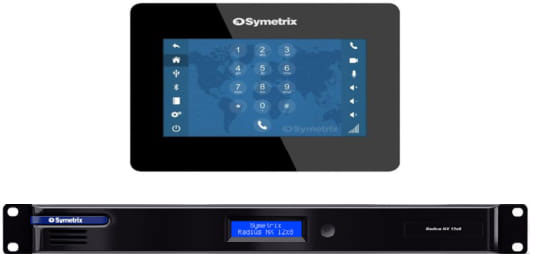 Symetrix®
Reputation for reliable products that deliver amazing sound
Products that provide inspirational AV experiences
World class voice processors
Controlled from easy‐to‐use wall remotes, wireless tablets, or mobile phones for professional audio teleconferencing
TRANSFORM THE WAY YOUR BUSINESS WORKS
Contact us today to get started!