When it comes to making a big impression on your customers, nothing gets their attention like a digital video wall. Whether you're a global brand, a small business or somewhere in between, video walls are an unforgettable way to captivate your audience and elevate the customer experience like never before.
AFFORDABLE SOLUTIONS FOR EVERY INDUSTRY
Mood Media's cost-effective Video Wall solutions make it affordable to bring the "wow" factor to your business. No matter what industry you serve, our Visual experts can design and implement breathtaking Video Walls of any size, from large single-screen displays to multi-screen units. Scroll through the gallery below to view some inspirational examples of the possibilities for your business.
MOOD MEDIA SIGHT.
SEE THE DIFFERENCE.
+
Retail
+
Restaurant
+
Banks & Financial Institutions
+
Hospitality
+
Healthcare
+
Automotive
+
End-to-end expert partner
+
Best-in-class Video Walls for any size or scale
+
Professional design, mounting & installation
+
Full-service content development & management
+
Award-winning graphics & CGI animation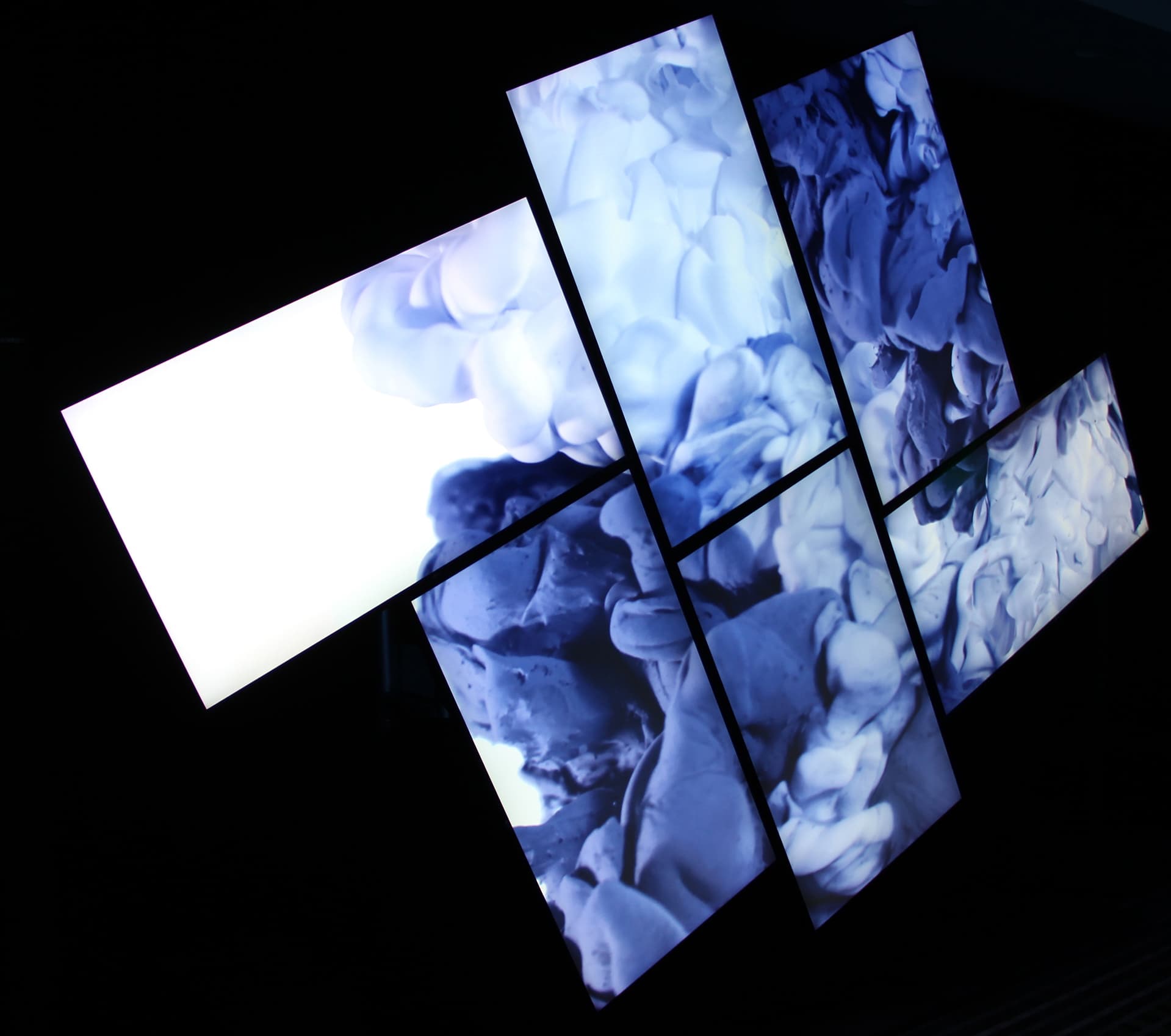 Bring the wow factor to your business and create an experience your customers will never forget. Whether you want tiled displays with multiple screens, large single unit systems or a solution in between, Mood Media has you covered with everything you need to make a lasting impression – hardware, software, and installation. Go big with video walls from Mood Media.
CONTACT US FOR MORE INFORMATION ON MOOD MEDIA SIGN SOLUTIONS