From personalized digital signage software to custom content, digital menu boards, video walls, kiosks and touch-screen displays, Sight Solutions from Mood Media transform the way customers see your business.
We create digital video content (images) on a screens in an easy-to-use format for powerful marketing impact.
Digital images and video that make up the signage (or "digital content") are displayed on a high-definition screen(s).
Content is driven to the screen from a media player (or "digital signage player") in the same way that your cable box is connected to your TV at home. The media player stores the content that is driven by cloud based software that determines how content is displayed on the screen. If you'd like more information, contact us or check out our article, "What is Digital Signage?"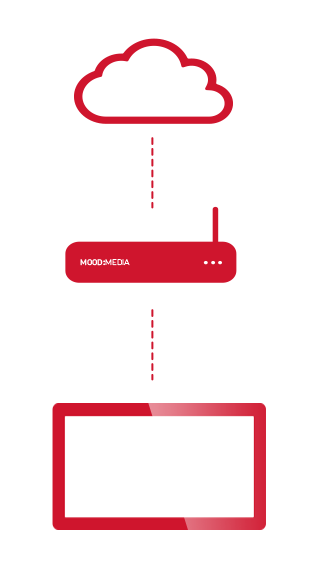 WHY MOOD MEDIA DIGITAL SIGNAGE
Promote. Inform. Entertain. The possibilities are endless and the results are significant with digital signage from Mood Media. We are a true end-to-end provider, offering complete system design, software, hardware, content, service and support. Reliability and convenience are just the beginning when you partner with Mood Media.
BEST-IN-CLASS OPTIONS FOR ANY SIZE OR SCALE
PROFESSIONAL TEMPLATES FOR ANY APPLICATION
FULL-SERVICE CONTENT DEVELOPMENT AND MANAGEMENT
EASY TO USE DIGITAL SIGNAGE SOFTWARE
PROFESSIONAL DESIGN, INSTALLATION AND SERVICE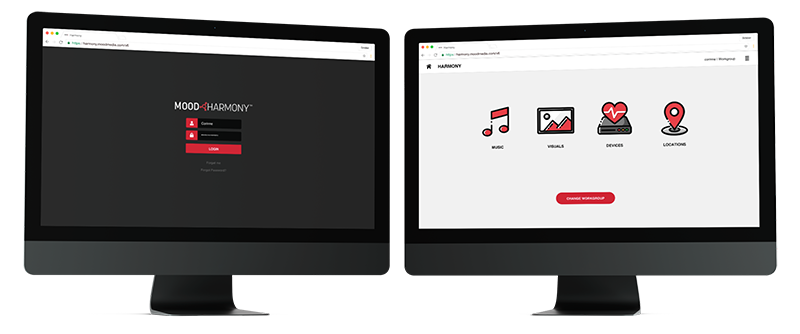 CONTENT MANAGEMENT MADE EASY
Mood Media's digital signage software systems offer an online content management platform that's fast, reliable and easy to use. Create content like a pro using professional templates. Schedule and change content on the fly at a single location or across your entire network. Create laser-targeted campaigns that generate powerful results.
Make your digital signage look and feel like your brand. Choose from hundreds of sleek editable templates, or let MOOD build one for you. You can:
Customize existing templates
Add images, RSS feeds and videos
Save templates to your media library
Search by logos, photos and keywords
Choose from a variety of different zone layouts to maximize screen space. Digital signage software has never been this flexible – or this simple.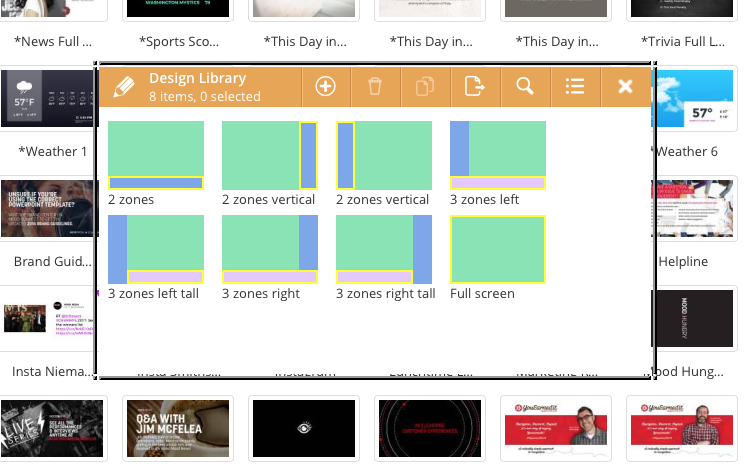 WORKPLACE DIGITAL SIGNAGE
Enhance communications with staff and get their attention with MOOD's Workplace Digital Signage.
Recognize a job well done, display job postings and safety tips, share HR information or simply provide quality breakroom entertainment – MOOD has you covered with cost-effective solutions that will consistently engage and inform your staff.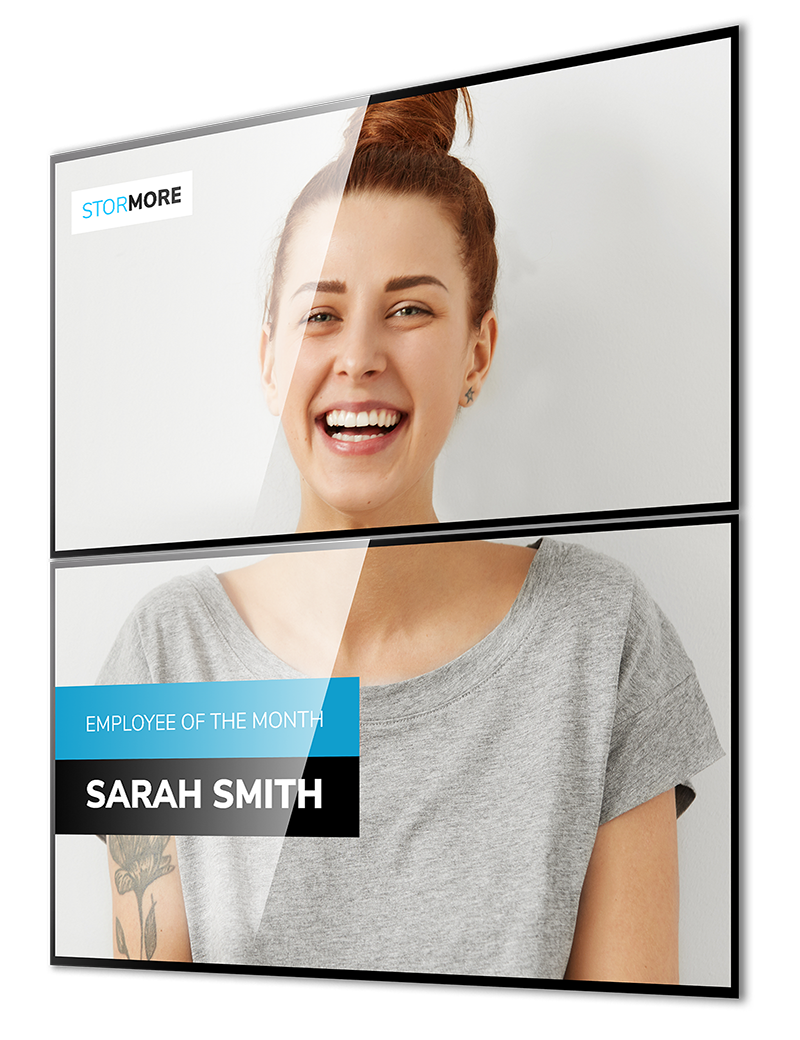 When it comes to your digital menu boards, content is king, but you still need a reliable device to drive it to the screens. Our innovative digital media players lead the industry in reliability, ensuring your menu boards always perform.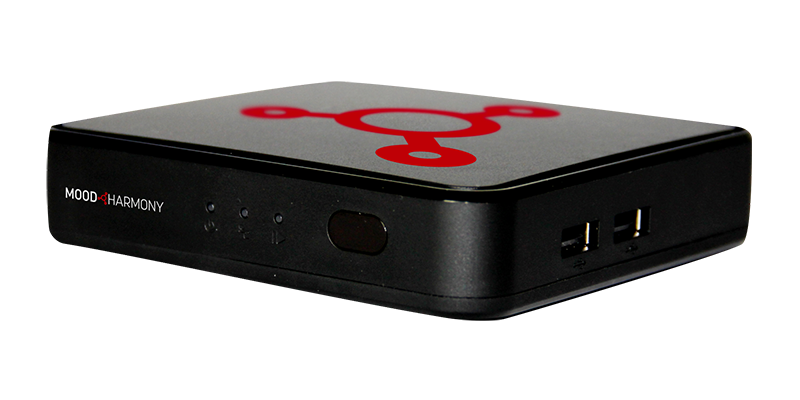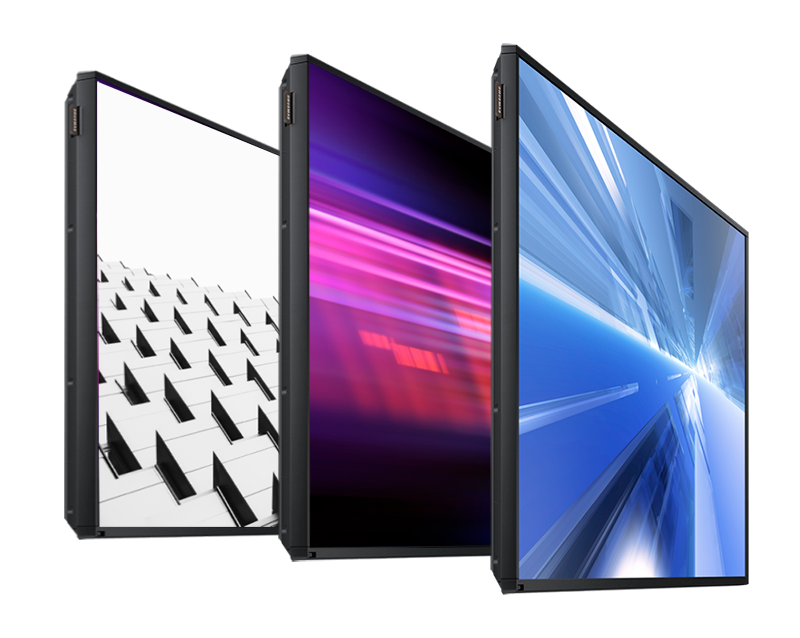 Standard HD screens used at home won't offer the performance, reliability and resolution needed for business use. Contact us today and get industry-best pricing on innovative technology from leading commercial-grade screen manufacturers.
The HD TVs you use at home are fine for watching movies and the big game, but they're simply not designed to handle the demands of a business use.
The most important reasons to use commercial-grade screens at your business include:
Consumer-grade screens are made to run for roughly 6 hours a day, while most commercial screens are designed to run either 16/7 or 24/7. They typically have additional fans that help vent the heat produced from extended use.
Using a consumer display in your business will dramatically reduce its life – minimizing your investment. Additionally, the warranty on a consumer screen will be null and void if the display is used in a commercial setting. Simply put, commercial-grade is much more reliable and a much better investment.
Commercial-grade screens are built with protective casing to prevent dust and grease from coming in contact with critical components of the display.
FULLY-COMPATIBLE WITH MEDIA PLAYERS
Commercial displays are fully compatible with external media players and will broadcast any signal that is being sent to them without interruption. Consumer-grade screens do not have these features built in and may shut off periodically due to their protective features.
Commercial screens come with a wide range of video inputs required for in-store media, including multiple HDMI inputs, HDCP, RGB (Analog, DVI, Display Port), composite video, etc. The screens you use at home do not.
Bezel sizes are much smaller on commercial-grade screens, offering a much sleeker look.
Business models usually have covers over the controls in order to prevent customers from tampering with the screen.
Commercial-grade screens have more advanced resolution options that you don't get with consumer models. They are also brighter than consumer-grade screens.
Burn-in is what you call an image that is burned into your screen after being displayed in the same position on the screen for an extended period of time. Commercial-grade screens are more resistant to this unsightly type of wear-and-tear.
Commercial screens offer the ability to display content horizontally, vertically or diagonally. Consumer TVs don't.
CONVERTIBLE TO TOUCHSCREENS
Many business displays are also able to be used as touchscreens with the addition of a touch overlay. It's an affordable way to turn your display into an interactive digital signage solution – without having to buy a new display.
NOTE: There are also fully-interactive commercial displays available in all sizes.
MANDATORY FOR VIDEO WALLS
Commercial screens can be daisy-chained together in order to create a video wall – consumer screens don't offer this capability.
Commercial displays use less power than consumer-grade screens, both in "on" and "sleep" modes.
Commercial-grade screens are made with anti-glare glass in order to ensure the best possible picture.
SEE THE DIFFERENCE WITH MOOD
Leverage the power of digital signage in your business. Contact us today for more information.