We'll design a sound system to fit your space. We'll select the right speakers and devices to help you achieve your goals.
MOOD Media FCC can deliver powerful sound through our top quality Commercial Speakers and Sound Systems.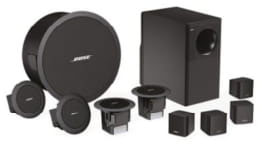 Bose®
Proprietary audio technology designed specifically for business applications
Delivers high-performance, unmatched speech intelligibility, natural sound reproduction and exceptional reliability

Klipsch®
Amazing performance throughout the entire range of sound
Delivers a powerful sound experience that puts music front and center

Atlas®
Provides high-value commercial sound systems known for quality and durability
Numerous ceiling and surface-mount options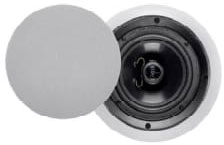 MOOD:® Speaker
Delivers an excellent value and reliable, versatile performance
Trusted by hundreds of our clients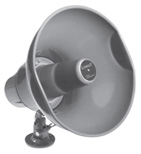 Lowell®
Reliable for integrated systems with a broad and high-quality product offering
Solutions for industrial spaces, white noise, security broadcast, public address, data communications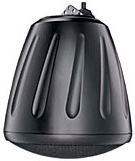 Sound Tube®
Designed for high power output with premium sound quality in open ceiling spaces
Perfect for large venue sound system coverage

JBL®
Industry leading audio design technology
Reliable performance gives you the assurance you need for premium audio coverge
Constant Beamwidth Technology™ pattern control consistency, using complex analog delay beam‐forming and amplitude tapering to accomplish superior, consistent vertical coverage without the narrow vertical beaming and out‐of‐coverage lobing that are typical of straight form factor column speakers
TRANSFORM THE WAY YOUR BUSINESS WORKS
Contact us today to get started!