We offer a variety of video conferencing platforms. Businesses communicate in many ways so we build systems to enable our clients to communicate efficiently.
Video conferencing is now a routine part of our lives—for work and play. What is the best video conference infrastructure for your environment?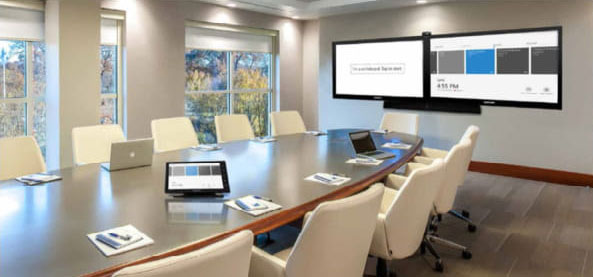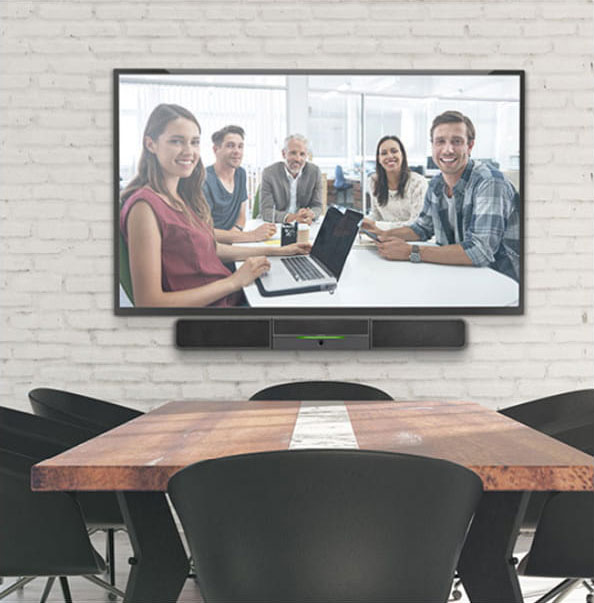 Crestron
Microsoft Teams and Zoom certified systems
Systems for small, medium, large, huddle conference rooms, training rooms, board rooms
High fidelity audio and high‐resolution video to every room so everyone feels like they are
in the room no matter where they are.
Collaborate in any room on any platform
Android™ or Windows® based, Crestron Flex is designed to work on any platform so now any room can do anything. With Crestron Flex you can have a native Microsoft Teams® or Zoom Rooms™ experience and the ability to connect any laptop or mobile device for a BYOD experience.
Crestron Flex devices are Microsoft Teams certified and deliver a one touch experience
Learn More
Crestron Flex natively integrates Zoom software into every device for one touch simplicity
Find a solution
Use Your Own Device (BYOD)
Crestron Flex supports most popular platforms. Simply connect your laptop, tablet, or phone via a USB.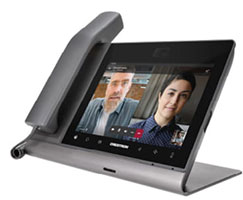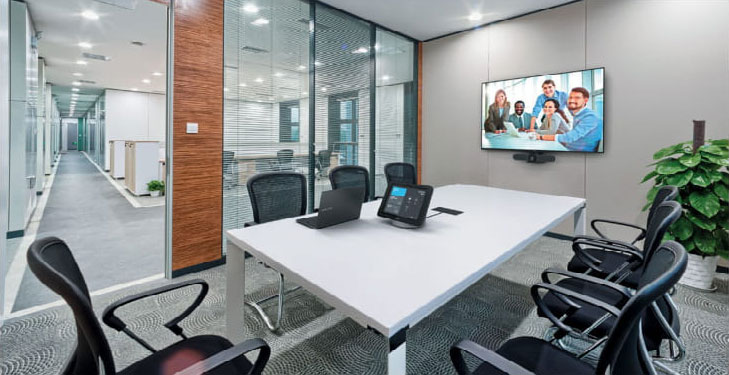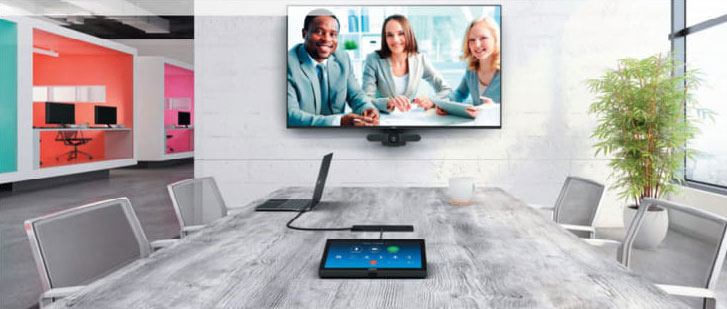 Extron
Partners with Cisco, Logitech, and Lifesize for premium video conference experiences.
Systems provide you the flexibility to conference with any UC platform (GoToMeeting, BlueJeans, Teams, Zoom, Cisco/WebEx, etc.)
Wirelessly share content from mobile devices
Supports Mac® and Windows® computers as well as Apple® and Android™ tablets and smartphones
Simple presentation with Show Me button
Switching between wired and wireless sources is simple
Switch easily between local presentation or video conferencing
Use an occupancy sensor to turn system on and off
Seamless integration with leading unified communications technologies
Extron has developed the technology to integrate with the leading UC solution
providers, providing a one‐touch user experience for conferencing, collaboration, and control
Extron can extend control capabilities to spaces that use Zoom, Cisco, Logitech, and many other popular providers
Extron offers complete system integration for convenient, centralized control of
conferencing systems, audio, video, lighting, window shades, and much more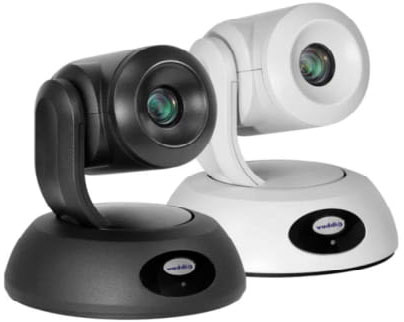 Vaddio
The industry leader in USB HD video conferencing. Bundled solutions with a camera, microphones, and a speaker for easy room set up
Convert your meeting space into a video conference room and have more effective meetings. Fits all companies no matter if you are new to video conferencing or a routine user, try Vaddio and see how much better communication gets using video
USB 3.0 connection to leading web services: Microsoft Teams, Zoom, Webex, Google Meet, BlueJeans and others
HD PTZ Cameras with 12x zoom, 150° horizontal field of view, supporting up to 1080p/60 resolution
Ideal for small, medium, and large meeting spaces in corporate, healthcare, government
and education environments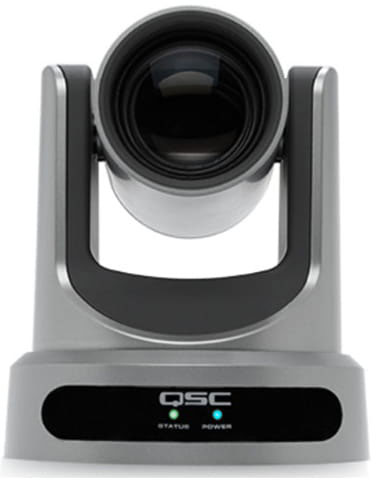 QSC
QSC conference systems integrate with bridging peripherals to deliver professional quality conference video feeds
Systems integrate with industry leading audio processing equipment for small, medium, and large rooms utilizing soft‐codec conferencing
Resolutions up to 1080p/60
Image rotation controls to allow for inverted mounting
Motorized Pan, Tilt and Zoom (PTZ) provides complete room coverage and privacy
Auto Exposure, Auto Focus and Auto White Balance modes
TRANSFORM THE WAY YOUR BUSINESS WORKS
Contact us today to get started!