We offer a variety of Audio-Video Integration Systems for all your commercial audio-video needs. Because we are also a Mood Media franchise we can provide all of Mood Media's global services and offer your business exclusive professional applications at the local level.
With our AV systems, we have enabled our clients to grow their business, launch IPO's, and conduct mergers & acquisitions. Ask us how?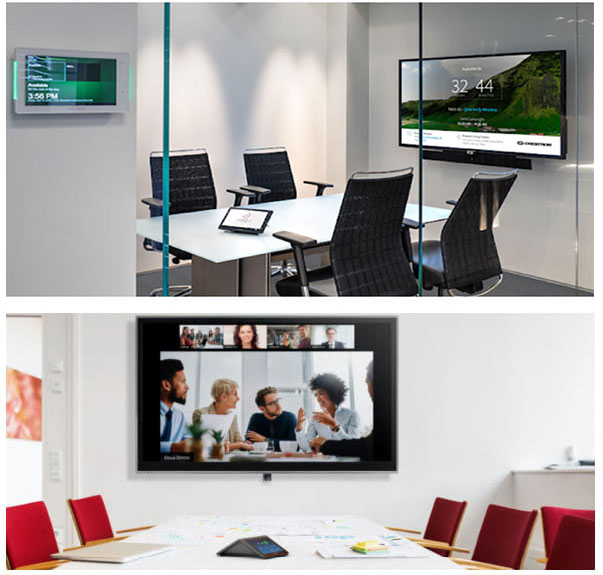 Crestron
Crestron is the de facto standard for AV system control and infrastructure
Touch screen and digital media solutions with ideal user interface for controlling all the technology in your boardroom, classroom, courtroom, or command center
Control audio, video, lighting, shades, HVAC, security, and other systems. Crestron touch screens are fully customizable with easy to use controls and icons
Wireless Presentation Solutions
Room Scheduling panels
Workspace Solutions for home and office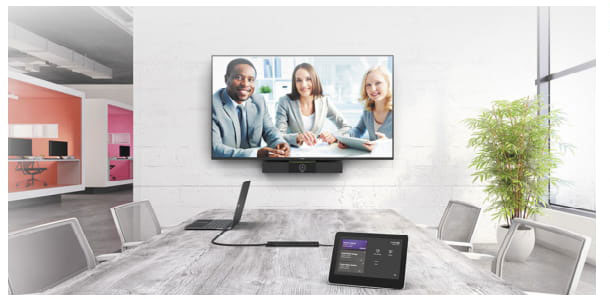 Extron®
Leader in commercial AV system design and engineering
Standardized and simple one‐touch functionality that provides a complete system solution
Switchers, speakers, wall plates, and cables designed to simplify installation and operation of presentation systems
Plug and play wired and wireless collaboration systems

OUR AV DESIGN CONSIDERATIONS PER APPLICATION:
How will the space be used?
What is the budget for this space?
Who will be using the space?
What is needed in each space?
How will the space be managed?
Usability of the space.
How will the space be operated?
Cable management within the space.
TRANSFORM THE WAY YOUR BUSINESS WORKS
Contact us today to get started!