MAXIMIZE YOUR VISUAL REAL ESTATE
Connect, Engage & Sell More with Digital Signage Solutions.
MOOD Media is the premiere provider for digital signage installation and support in Rochester, Syracuse, Binghamton, and Albany NY.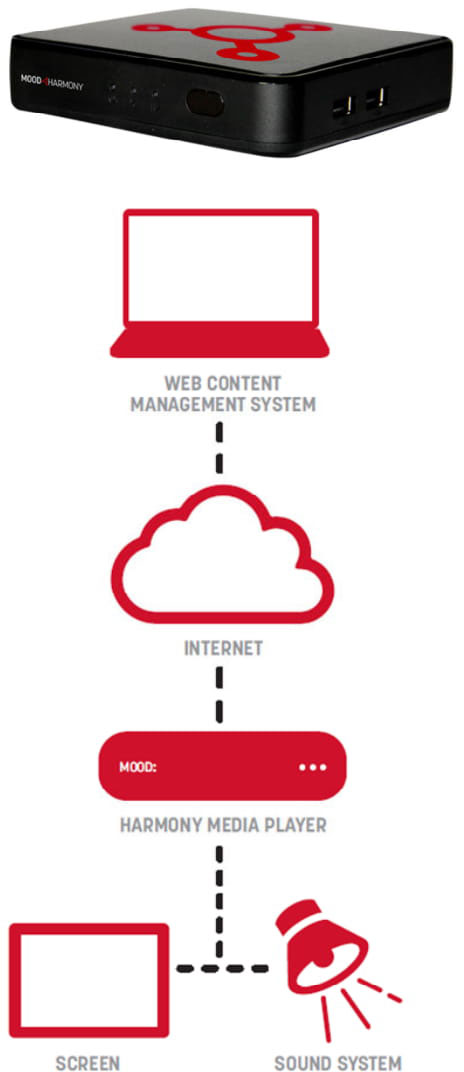 MOOD: Harmony®
All‐In‐One Audio & Visual Digital Media Platform
Deliver your Music, Messaging and Digital Signage from one device with MOOD Harmony ‐ Mood Media's most innovative and versatile digital media player
Compact and reliable, Harmony is easy to install and designed to withstand the most demanding business environments
Intuitive content management system makes it easy to manage multiple in‐store media solutions from one user‐friendly portal

UNMATCHED MUSIC CONTROL.

Create the perfect sound for your brand and choose from multiple professionally‐designed music programming options ‐ all backed by the world's largest library of fully‐licensed music.

EASY VISUAL CONTENT MANAGEMENT.

Instantly manage and schedule your Digital Signage solutions across one or multiple locations.

SUPPORTS MULTIPLE FILE TYPES.

Harmony supports all common HD image and video file types, including HTML5, RSS feeds, live streaming and more.

EXPANDABLE STORAGE

From 16 GB to 256 GB of storage, Harmony makes it easy to store a wealth of Music, Messaging, and Digital Signage content.

EASY INSTALLATION.

Harmony is designed for simple plug & play installation. Built‐in
mounting ports make it easy to attach the player.

CENTRALIZED MONITORING.

Conveniently monitor the health of your fleet of Harmony devices through Mood Media's online Monitoring app: easily identify devices that are offline, review performance metrics, recently played content, send on‐click commands, export reports and opt‐in for email alerts.

ENERGY‐EFFICIENT.

Designed to be 'always on', Harmony is designed with energy efficiency in mind, using under 10W of power no matter what content is playing.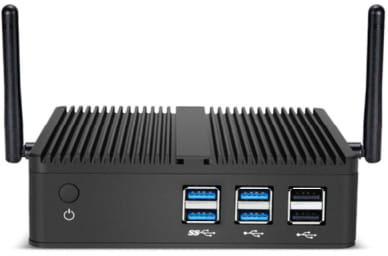 NoviSign®
Digital Signage for every business; Retail, Education, Healthcare, Corporate, Lobbies, Government, Social, Transportation.
Over 20,000 businesses and organizations across 5 continents successfully set‐up digital signage
Super Simple; Focus on ease‐of‐use; NoviSign continually releases new digital signage features, widgets, apps and usability improvements that are always free
Secure and simple digital signage control
Free Support; We don't just sell you a box and let you go; our skilled team is with you every step making sure all your questions are answered.
Secure; Hosted on Amazon's S3 Server, NoviSign resides in the cloud‐‐No servers to maintain and no expensive hardware to purchase
TRANSFORM THE WAY YOUR BUSINESS WORKS
Contact us today to get started!