COMMERCIAL SCENT BRANDING
The most memorable of the human senses—scent. Brand your business with scent. Every interaction matters. Scent marketing empowers businesses to differentiate themselves with powerful impressions at on‐site customer touchpoints.
Engage Customers With Scent Marketing. Turn passive consumers into active customers with a meaningful on‐site customer experience. Create direct connections and stronger customer relationships with fragrance.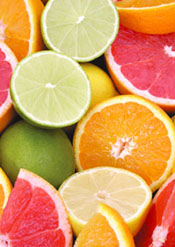 ScentAir is the market leader of in-store scent delivery solutions for brands and retailers. Our scents help enhance environments, identify brands and create memorable experiences.
Create a lasting emotional connection with your client
Hundreds of compelling and non-allergenic scent options and multiple delivery methods
Comprehensive sensory branding includes scent, sound and sight
Industries using this product include:

Hospitality
Restaurant
Retail
Medical
Assisted Living/Senior Living
Fitness Facilities
Multi-tenant Office Buildings
Apartment Complexes
Veterinary Clinics/Hospitals
TRANSFORM THE WAY YOUR BUSINESS WORKS
Contact us today to get started!