The Power of Scent Branding
Memory. Emotion. Environment. Experience. The sense of smell is the strongest of all human senses and the closest linked to memory. Every day we encounter aromas that have a powerful influence on our emotions, our moods and ultimately our behavior.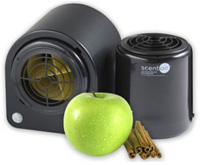 ScentAir is the market leader of in-store scent delivery solutions for brands and retailers. Our scents help enhance environments, identify brands and create memorable experiences. In almost every niche, in almost every industry, there is someone putting scent to work for their business. And ScentAir is the power behind their success.  Since it's non-allergenic, ScentAir works for every demographic and application.
Who uses ScentAir?
Aromas trigger memories. Memories influence emotions. Emotions set moods. And moods dictate reaction. It's a powerful reality – a reality ScentAir makes work for clients such as Bloomingdales, Disney, Sony, Hard Rock Hotel, Coca-Cola, ExxonMobil, Marriott, Coors, and many others.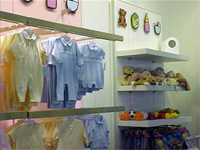 Looking for a compelling new way to communicate your brand? Try it, you'll impress yourself—and your clients will love it too!
Industries using ScentAir include:
Hospitality
Restaurant
Retail
Retail Financial
Medical
Assisted Living/Senior Living
Fitness Facilities
Multi-tenant Office Buildings
Apartment Complexes
Veterinary Clinics/Hospitals
Request More Information:
ROCHESTER, NY
100 Victor Heights Parkway
Victor, NY 14564-8934
585.924.3520
585.924.3652 fax
SYRACUSE, NY
Corporate HQ
5900 South Salina St.
Syracuse, NY 13205-3326
315.469.7711
315.469.8842 fax
ALBANY, NY
23 Krey Boulevard
Rensselaer, NY 12144-9681
518.286.1061
518.286.1065 fax

Providing all of MOOD's global services, we can offer your business exclusive professional applications at the local level.