We offer a variety of Commercial Drive Thru Systems as well as provide quality repairs on all equipment that we sell. Effective communications are crucial to the success of your drive-thru business. To operate at your best production, you need reliable equipment. Functional Communications and Mood have got you covered.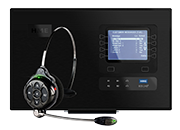 HME EOS System
HD Audio uses wideband technology and advanced noise reduction to create the clearest, most intelligible drive-thru headset on the market
By increasing intelligibility, EOS | HD provides a more understandable drive-thru conversation for improved order accuracy and speed of service

Zoom Timer
View multiple drive-thru points simultaneously, at a glance
Pinpoint problems as they occur, and take action to keep cars moving
Download reports and view real-time activity from your PC, anytime, anywhere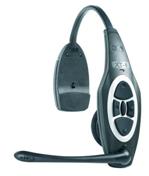 3M®
Hear every order and speed up customer service with crystal clear digital audio communication
Increase order accuracy with premium two way communication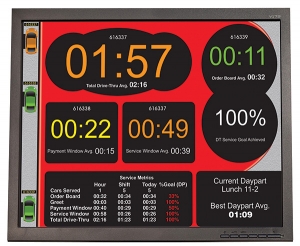 HyperActive QTimer
QTimer® is the leading real-time drive-thru management system from HyperActive Technologies® and is the ultimate tool for the quick-service restaurant (QSR) drive-thru looking to shave seconds off their drive-thru.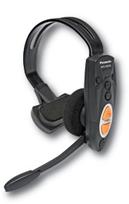 Panasonic®
Ergonomically designed for maximum comfort
Best-in-class Digital Noise Reduction technology. Eliminate background noise and focus on your customers' voices
Request More Information:
ROCHESTER, NY
100 Victor Heights Parkway
Victor, NY 14564-8934
585.924.3520
585.924.3652 fax
SYRACUSE, NY
Corporate HQ
5900 South Salina St.
Syracuse, NY 13205-3326
315.469.7711
315.469.8842 fax
ALBANY, NY
23 Krey Boulevard
Rensselaer, NY 12144-9681
518.286.1061
518.286.1065 fax

Providing all of MOOD's global services, we can offer your business exclusive professional applications at the local level.