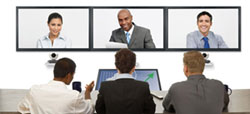 LifeSize®
Do more. Travel less. Be present.
Experience Communication in High Definition
Link directly to the LifeSize web site by clicking here; LifeSize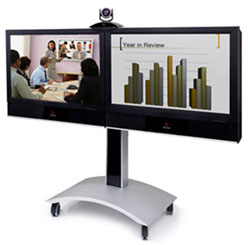 Polycom®
Meeting tools for business. Anytime. Anywhere.
Global leader in telepresence, video conferencing, and audio conferencing solutions
RealPresence Group Series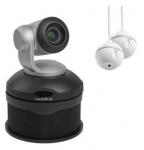 Vaddio
The industry leader in USB HD video conferencing. Bundled solutions with a camera, microphones, and a speaker for easy room set up.
Convert your meeting space into a video conference room and have more effective meetings. Fits all companies no matter if you are new to video conferencing or a routine user, try Vaddio and see how much better communication gets using video.
Request More Information:
ROCHESTER, NY
100 Victor Heights Parkway
Victor, NY 14564-8934
585.924.3520
585.924.3652 fax
SYRACUSE, NY
Corporate HQ
5900 South Salina St.
Syracuse, NY 13205-3326
315.469.7711
315.469.8842 fax
ALBANY, NY
23 Krey Boulevard
Rensselaer, NY 12144-9681
518.286.1061
518.286.1065 fax

Providing all of MOOD's global services, we can offer your business exclusive professional applications at the local level.