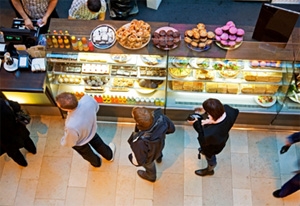 Quick service establishments move swiftly and smartly—so do we. We understand the ruthless demands on flawless, predictable, and reliable service expected in the QSR market. Functional Communications provides drive thru systems, drive thru timer systems, digital signage, video surveillance, Mood music service and sound systems, DishNetwork TV service, and much more to the QSR industry. Look into our Drive Thru Systems to see how we can provide your QSR with high quality audio communication needed for order accuracy, speed of service, and more efficient drive thru operations. And visit our long list of Solutions and best in class Partners to see which ones fit your business.
Request More Information:
ROCHESTER, NY
100 Victor Heights Parkway
Victor, NY 14564-8934
585.924.3520
585.924.3652 fax
SYRACUSE, NY
Corporate HQ
5900 South Salina St.
Syracuse, NY 13205-3326
315.469.7711
315.469.8842 fax
ALBANY, NY
23 Krey Boulevard
Rensselaer, NY 12144-9681
518.286.1061
518.286.1065 fax

Providing all of MOOD's global services, we can offer your business exclusive professional applications at the local level.