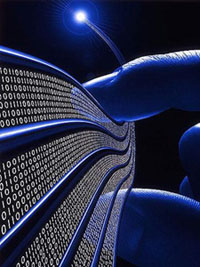 Some of our nation's most successful firms, located in Functional Communications' territory, use Mood services. We provide a vast array of services to technology companies. From Voice to Sound Masking to Digital Signage, we provide local technology firms with practical communications applications.
Functional Communications also provides industrial facilities with heavy duty commercial communication systems. Industrial plants typically use telecommunications interfacing systems for paging, bell tones, and evacuation signaling. In many cases we also provide high powered sound systems for music coverage in industrial facilities. This improves worker morale and keeps production going.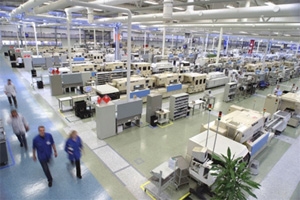 A big part of industry is quality control, design, and managerial communications. To help today's industrial office needs and efficiencies, we've installed video conferencing, audio-video integration, sound systems, LCD's, interactive whiteboards, TV, digital signage, sound masking, and much more into the factory's conference rooms, meeting rooms, and training rooms.
Contact Us to see how you can use the power of audio and video in your industrial facility. And visit our long list of Solutions and best in class Partners to see which ones fit your business.
Request More Information:
ROCHESTER, NY
100 Victor Heights Parkway
Victor, NY 14564-8934
585.924.3520
585.924.3652 fax
SYRACUSE, NY
Corporate HQ
5900 South Salina St.
Syracuse, NY 13205-3326
315.469.7711
315.469.8842 fax
ALBANY, NY
23 Krey Boulevard
Rensselaer, NY 12144-9681
518.286.1061
518.286.1065 fax

Providing all of MOOD's global services, we can offer your business exclusive professional applications at the local level.